History and Aims
Casa Rosa Dominican Montessori Preschool was founded in 1970 by Sister Imelda Colgan of the Dominican Order.
Casa means 'house' in Italian. The Montessori Method is a 'home from home' for the small child.
Our school is dedicated to St. Rose of Lima, a Dominican saint who lived during the 16th century.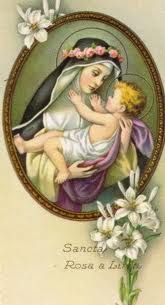 The purpose was, and is, to provide affordable, high quality Montessori education to the local community. The preschool follows an aim of social inclusion. We believe that every child has the right to a good educational start in life. We are supported by sponsorship from H.S.E. in achieving this aim.