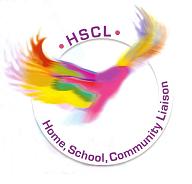 THE HSCL COORDINATOR WORKS WITH THE ADULTS IN THE CHILDS LIFE
The Home School Community Liaison (HSCL) teacher works as a link between the home and school. He/She promotes active co-operation between home, school and community agencies in promoting the educational interests of the child.
In school, the HSCL co-ordinator:
Offers a welcoming face to parents.
Visits parents in the homes and listens, encourages, supports and offers suggestions on how parents can support their children.
Offers courses for parents. For example, cookery, yoga, art and craft, parenting, etc.
Organises parent and child activities where parents can come into school and participate in an enjoyable activity with their child. For example, Maths for Fun, Library Time, planting bulbs, art and craft, cookery, etc.
Offers one to one support to parents on how to get the best from their child's learning. For example, how to teach letter sounds, Maths, Irish, etc.
If you would like to get in touch with the HSCL coordinator in our school, please contact Mrs Sheila Rogan.