School Uniform
Girls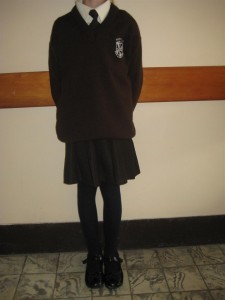 Brown Tunic
Brown Jumper
Cream Blouse
Brown Tie
Brown/White socks or tights
Brown/Black flat shoes (with non marking soles)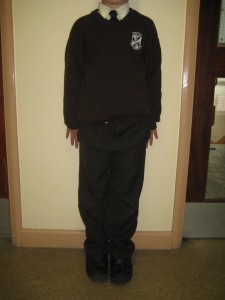 Boys
Brown Trousers
Brown Jumper
Cream Shirt
Brown Tie
Dark socks
Brown/Black shoes (with non marking soles)
Uniform items are available in Corr's, 54 Lower George's
Street, Dun Laoghaire (opposite Connolly's Shoe Shop).
P.E. Days
P.E. days differ for each class.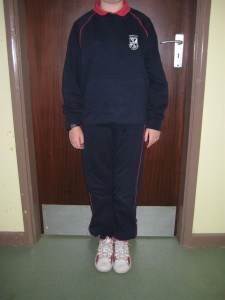 A navy school tracksuit with our school crest is available in school.
It is worn with a plain red aertex t-shirt with collar which is also available in school.
Suitable runners, which do not mark the floor, must be worn for P.E.
They may not be worn in school on other days.
From September 2020 onwards, all pupils in Junior Infants, Senior Infants and First Class will wear the school tracksuit only. For these pupils, the school tracksuit is to be wore on Mondays, Wednesdays and Fridays and they can wear their own clothes on Tuesdays and Thursdays.